Date: Saturday, November 4, 2017
Location: Marlins Park - 501 Marlins Way
Check-in: 5:00pm
Wellness Expo: 5:00pm
Ceremony: 6:30pm
Walk: 7:00pm
Wrap Party & Raffles: 7:45pm
Route Length: 1.2 miles with the option to shorten the route to suit your needs and abilities
More event details
Contact: Devin Brown | 561-279-8606 | dbrown@lupusfl.org
When you take part in a Lupus Foundation of America's Walk to End Lupus Now™, you experience firsthand the power of the movement to end lupus. Join us in TeamRaiser Custom Page Component (event_location_city) to raise money for lupus research, increase awareness of lupus, and rally public support for the estimated 1.5 million Americans who suffer from its brutal impact.
Get Social With Us! Join the Miami Facebook Group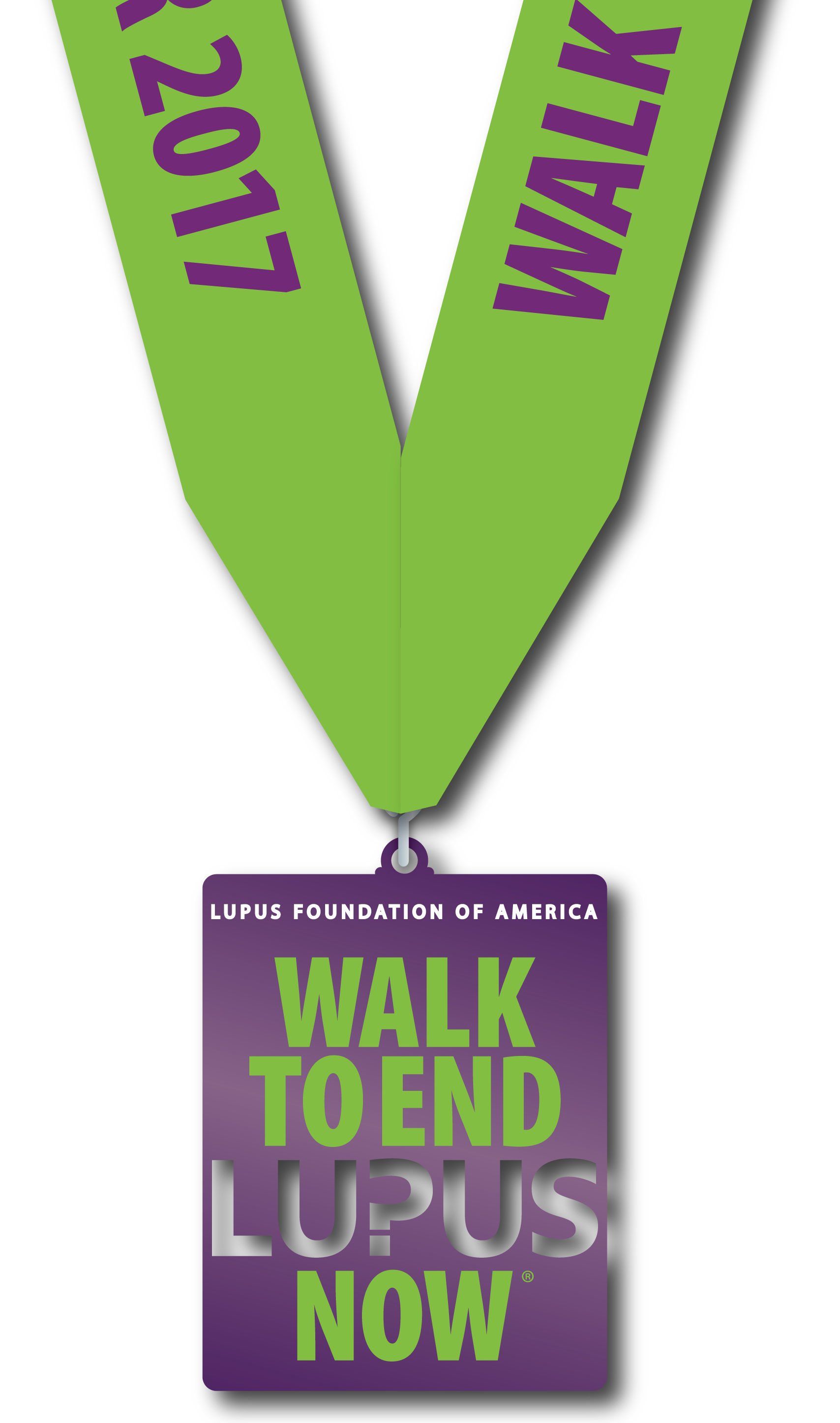 Like this medal? You can start a collection by raising $1,000 by Walk Day! Call Allyssa Sophie at 561-374-7782 or email asophie@lupusfl.org to learn how you can become a Trailblazer to End Lupus!
---
Give Miami Day
Give Miami Day is the biggest annual giving event in the Southeast United States. This year, The Miami Foundation will again ignite Greater Miami for 24 hours on November 17. History was made on Give Miami Day 2015, raising $7.1 million for more than 600 local nonprofits from more than 17,000 donors spanning the city, nation and globe.
Give Miami Day allows all individuals in our community to make a philanthropic impact by collectively supporting local nonprofit organizations. Twenty-four hours of giving begins at 12:00 a.m. November 17 and ends at 12:00 a.m. on November 18, 2017. Throughout the day, individuals may view online profiles of more than 600 nonprofit organizations serving Miami-Dade County and make a charitable gift here on givemiamiday.org.
Support the Lupus Foundation of America, Florida Chapter on November 17th and the donations made on your behalf will go to support this Walk!
Want to help us spread the word? Consider becoming a social ambassador to help bring awareness of lupus by downloading the social ambassador messages (coming soon) &Give Miami Day cover pictures for Facebook, Twitter and Instagram below! Right-click each picture to save it to your desktop.
Facebook Cover Photo - Coming Soon!
Twitter Cover Photo - Coming Soon!
Instagram Photo - Coming Soon!
---
Thank you to our sponsors: